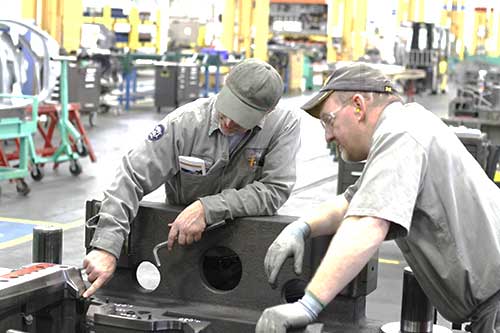 Autodie has an established four year Apprenticeship program with the basic standards recommended by the U.S. Department of Labor, Office of Apprenticeship, to have a training program that meets the particular needs of the area.

Currently, Autodie works in conjunction with Grand Rapids Community College to give the apprentices the opportunity to learn the trade through classroom study and on-the-job training. The term of the Apprenticeship program is a combination between attaining 8,000 hours of on the Job Learning (OJL) supplemented by the required hours of related instruction.

Upon satisfactory completion of the requirements of the apprenticeship program a Certificate of Completion of Apprenticeship will be awarded to the completing apprentice(s).

In addition to the Apprenticeship program, Autodie offers an Upgrader Program. Successful Upgrader candidates must meet the selection criteria in order to be placed in the Upgrader program. The upgrader program is an eight (8) year program, and upon completion of the program, the expectation is for the Die Upgrader to have attained the skills of a journeyman.